Dedicated to Protection, Preservation and Education.
Cape Coral Friends of Wildlife is a volunteer organization whose purpose is to preserve and enhance the habitats of protected wildlife species and to educate the community about Cape Coral's wildlife resources.
Mission Statement
Dedicated to Protection, Preservation and Education.
Cape Coral Friends of Wildlife is a volunteer organization whose purpose is to preserve and enhance the habitats of protected wildlife species and to educate the community about Cape Coral's wildlife resources.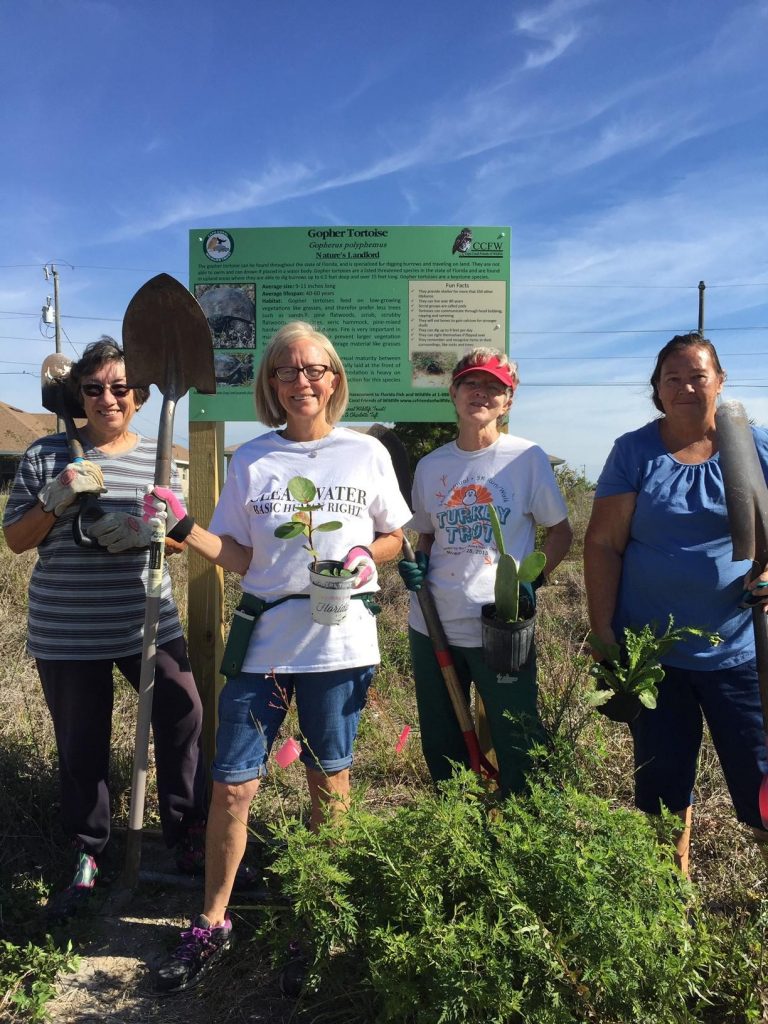 The Florida burrowing owl and gopher tortoise are designated a threatened species by Florida Fish and Wildlife Conservation Commission.
The designation of "Threatened" is given to species whose prospects of survival are in jeopardy due in part to commercial and residential development.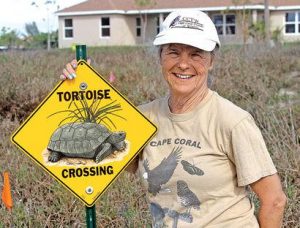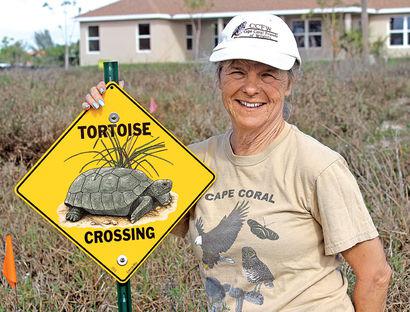 Did you know that the City of Cape Coral has Burrowing Owl and Gopher Tortoise protection ordinances? Those who intentionally harass or harm the burrowing owls/ gopher tortoises or collapse their burrows will be subject to penalties ranging from a $500 fine to 60 days in jail.
Link to City Code:
https://librarystage.municode.com/fl/cape_coral/codes/code_of_ordinances?nodeId=CH23PRSP
Research by Dr. John Herman of Florida Gulf Coast University demonstrated that "the urban gopher tortoise populations in Cape Coral represent a self-sustaining viable conservation unit." For this reason, Professor Herman "fully supports and encourages the establishment of a land trust of current vacant lots…for the conservation of gopher tortoises specifically and wildlife in general."
In fact, more than 350 other species – burrowing owls, coyotes, snakes, foxes, mice and more use tortoise burrows to seek shelter and escape heat, fires, and predators. The gopher tortoise is considered a "keystone species." Conservation Biologist Rachel King of Florida Fish & Wildlife further explained "If they disappear from the environment, the ecosystem will collapse on itself."
Find out more about Cape Coral Wildlife Trust by visiting here: https://capecoralwildlifetrust.org/
To Report:
Burrowing Owls, Gopher Tortoises: CCFW 239-980-2593
Injured Wildlife: CROW 239-472-3644
Harassment of Wildlife: FWC 888-404-3922
Cape Coral Code Enforcement: 239-574-0613
Rotary Park Wildlife Info: 239-549-4606
Monitor Lizards: CC Environmental Resources 239-574-0785
CROW: 239 472-3644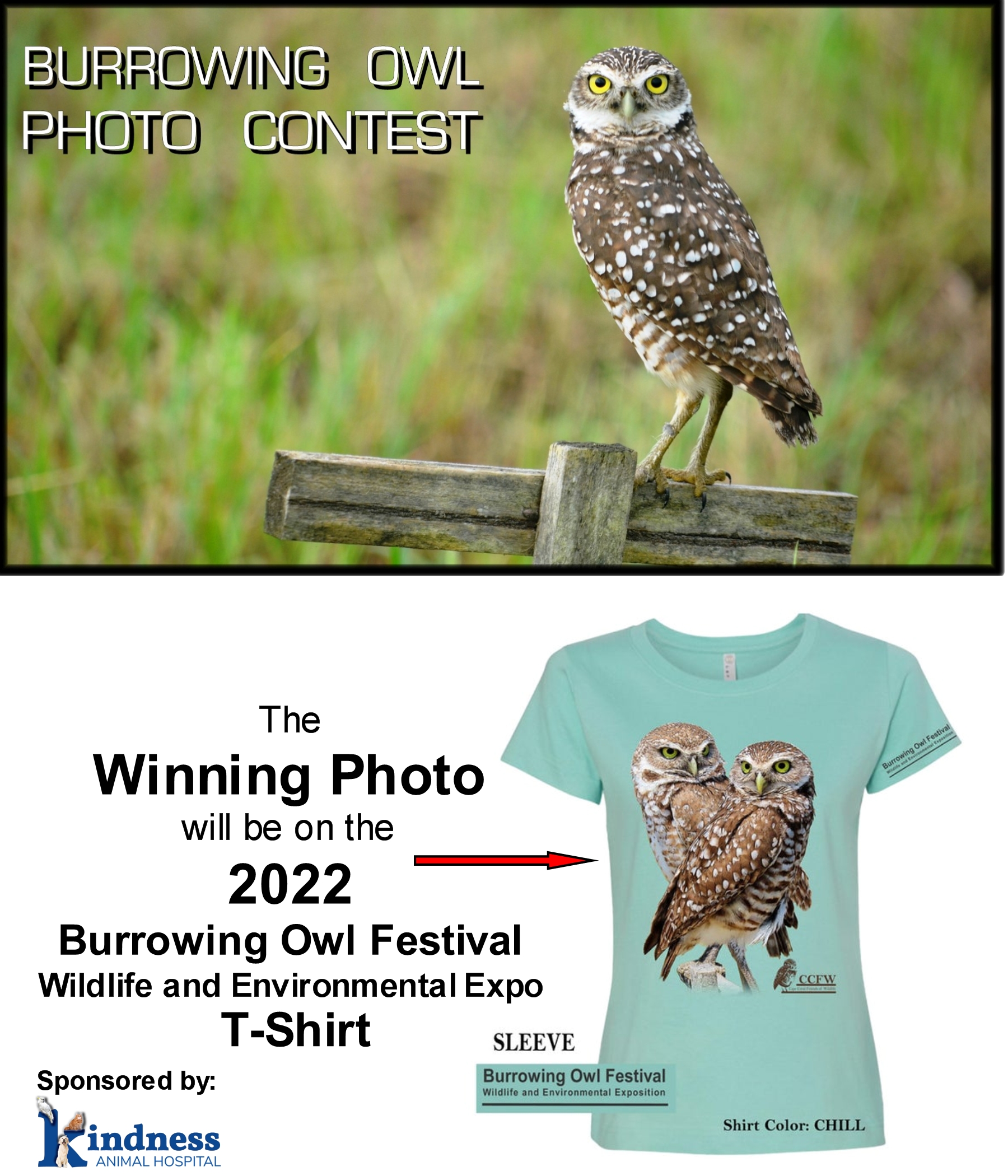 Burrowing Owl Photo Contest
Sponsored by Kindness Animal Hospital
Cape Coral Friends of Wildlife
Entry dates are May 1st-May 22, 2021
Open to all amateur photographers.
2 divisions:  Youth age 7-17 and Adult age 18-up
Grand Prize has photo pictured on next year's official Burrowing Owl T-shirt.
Prizes given for 1st, 2nd, and 3rd. place in both divisions. A panel of 3 judges including 2 professional photographers and Cape Coral Mayor, John Gunter will judge the entires.
Rules, prizes and entry details available at by clicking below:
Winners to be announced on June 5th at Burrowing Owl census at Rotary Park
Current Gallery of Photos submitted
___________________________________
Robert Bonde, Manatee Researcher, will be our guest speaker at our Tuesday May 11th Zoom meeting from 7:40 pm to 8:40 pm.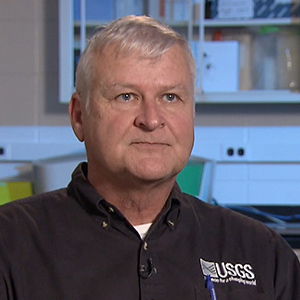 Manatee expert/author Robert Bonde will present a program about his research on manatees. His work focuses on the conservation of manatees through stranding investigations, population monitoring, and manatee health assessment in the U.S., South America, Africa, Belize and Cuba. Dr. Bonde retired from the U.S. Geological Survey, Sirenia (Manatee) Project, where he worked as a research biologist. He has published over 100 scientific publications and co-authored (with Dr. Roger Reep) a book titled "The Florida Manatee: Biology & Conservation," now in its second edition.
Cape Coral Friends of Wildlife (CCFW) Monthly Meeting via Zoom
Tuesday, May 11th
6:00 pm - Board & General Membership Meeting - All are welcome! Join us to learn about our exciting efforts to preserve wildlife, and how you can become an important part of it.
7:40 pm - Program - Dr. Bonde
8:40 - Member awards and recognitions
Join Zoom Meeting
Meeting ID: 823 4566 0051
Passcode: 672135

Cape Coral Friends of Wildlife celebrated our 20th Anniversary at the Cape Coral Museum of History Saturday, April 24, 2021 at 10:00 am. We shared information on how the club began in 2001 and had key members from past years speak. Please visit our 20th Anniversary Celebration page for details and photos.
Cape Coral Wildlife Trust celebrates Gopher Tortoise Day on Saturday, April 10th
Photo from dedication ceremony at Paschas Preserve. celebrating Gopher Tortoise Day April 10. Paschas Preserve is located at 3735 Oasis Blvd just South of Oasis High School.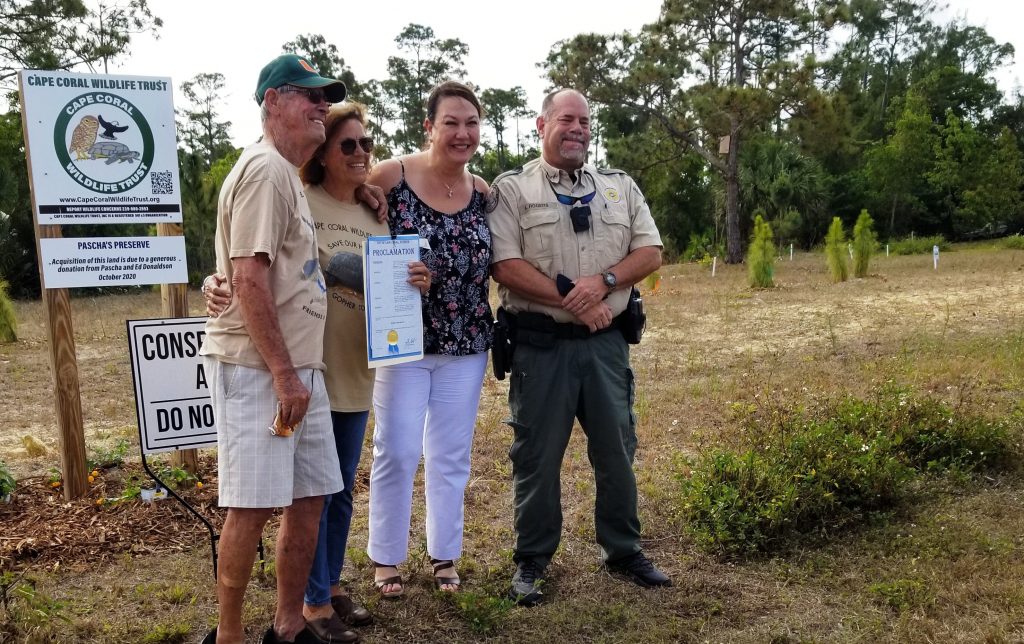 Cape Coral Friends of Wildlife is deeply saddened by the passing of Councilman John Carioscia. He was instrumental in helping create the Burrowing Owl and Gopher Tortoise Ordinances. He recognized that our wildlife is an economic benefit to our city. Condolences go out to his family.
CCFW General Meetings will be live-streamed on ZOOM until further notice. You will be sent an email with the link to the Zoom meeting
CCFW YouTube Channel
Check out our CCFW YouTube Channel. We have many original and informative short videos with links to news articles.  Click Here for YouTube
Adopt A Cape Coral Burrowing Owl Program
CCFW launches the "Adopt A Cape Coral Burrowing Owl" program to raise money to preserve this endangered species that we share our neighborhoods with. Multiple Levels of sponsorship are available from $25 to $10,000. You can access and print the brochure explaining the program by clicking here
CCFW Meetings
Please look at our Facebook Calendar below for upcoming meetings.
You need to scroll down within the window to see meeting entries.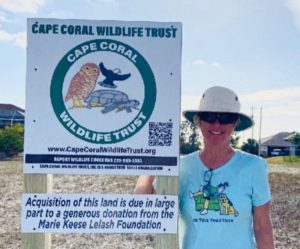 CCFW's sister organization, Cape Coral Wildlife Trust was formed in 2017 to acquire land for habitat preservation, education, and research, of Cape Coral's indigenous wildlife. As of Sept. 1, 2020, CCWT owns 23 lots where gopher tortoises and burrowing owls live and is actively seeking many more lots.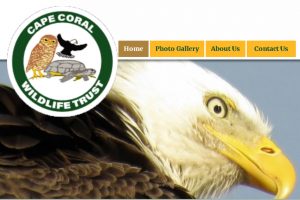 For information about CCWT and how you can help us acquire and preserve land for wildlife, go to:
capecoralwildlifetrust.org
Every week on Wednesday mornings, weather permitting, Cape Coral Friends of Wildlife members performs maintenance on some of the nearly 2200 Burrowing Owl burrows located in the City. Armed with City maps, weed wackers, safety equipment, and lots of enthusiasm this group of dedicated volunteers trim burrow with high weeds, install PVC pipes and perches on newly found burrows, repair and clean up existing burrows. They also have obtained GPS coordinates for every known burrow and submitted this information to the City of Cape Coral to be put in the City data base.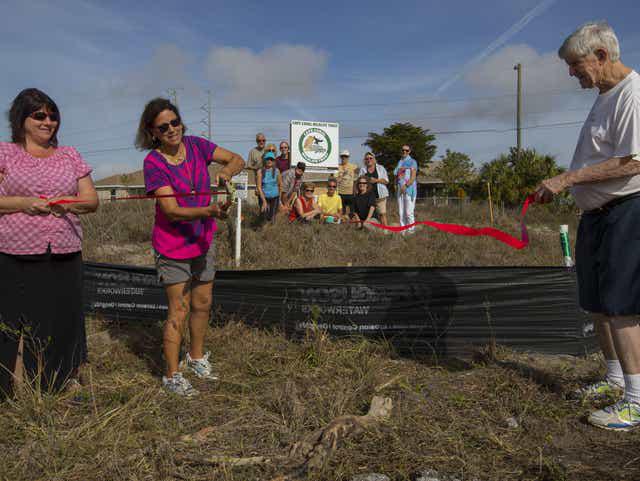 April 14, 2021 NBC2 Burrowing owlets rescued from flooded Cape Coral burrow
Febuary 16, 2021  NBC2   Nesting season underway for Cape Coral burrowing owls
February 7, 2021 - Cape Coral Breeze: Cape's Ground Owl Day remembers burrowing owls — and their supporter   https://www.capecoralbreeze.com/news/local-news/2021/02/02/capes-ground-owl-day-remembers-burrowing-owls-and-their-supporter/
February 7, 2021 - FOX4 News - Ground Owl will predict the weather for Southwest Florida 
https://www.fox4now.com/news/local-news/ground-owl-will-predict-the-weather-for-southwest-florida
January 22, 2021 - Cape Coral Breeze: Mayor Joe Coviello was a Wildlife Supporter
 https://www.capecoralbreeze.com/opinion/letters-to-the-editor-guest-opinions/2021/01/14/mayor-joe-was-wildlife-supporter-will-be-missed/
1. Cape Coral Breeze:  Saving SW Florida One... guest editorial Oct. 2019
https://www.cape-coral-daily-breeze.com/page/content.detail/id/672596/Cape-Coral-Friends-of-Wildlife--Saving-Southwest-Florida--one-animal-at-a-time.html?nav=5005  
2.  News Press:  "On a Mission" CCWT finds homes for gopher tortoises and burrowing owls March 2018
https://www.news-press.com/story/news/local/cape-coral/2018/03/04/cape-coral-wildlife-trust-finding-homes-gopher-tortoises-burrowing-owls/379225002/  
3.  CC Breeze:  Much done, much more to do...Carl - guest opinion April 2019
http://www.cape-coral-daily-breeze.com/page/content.detail/id/670550/Guest-opinion--Much-done--much-more-to-do-to-protect-endangered-species.html?nav=5008  
4.  NBC-2 - Cape Coral could get a park...gopher tortoises April 2019
https://www.nbc-2.com/story/40318431/cape-coral-could-get-an-environmental-park-to-protect-gopher-tortoises 
5.  News Press - CC Designate land...May 1, 2019
https://www.news-press.com/story/news/local/cape-coral/2019/05/01/cape-coral-could-designate-city-owned-land-gopher-tortoise-habitat/3577678002/ 
6.  Fox 4 CC considers preserving wildlife...May 3, 2019
https://www.fox4now.com/news/protecting-paradise/cape-coral-to-consider-preserving-land-for-gopher-tortoises  
7. NBC-2 City gopher tortoise ordinance June 9, 2019
https://www.nbc-2.com/story/40616662/gopher-tortoises-could-soon-receive-protections-under-law  
8. CC Breeze Trust Cuts Ribbon  Feb. 13, 2018
http://www.cape-coral-daily-breeze.com/page/content.detail/id/666037/Trust-cuts-ribbon-on-first-conservation-lot-in-Cape-Coral.html