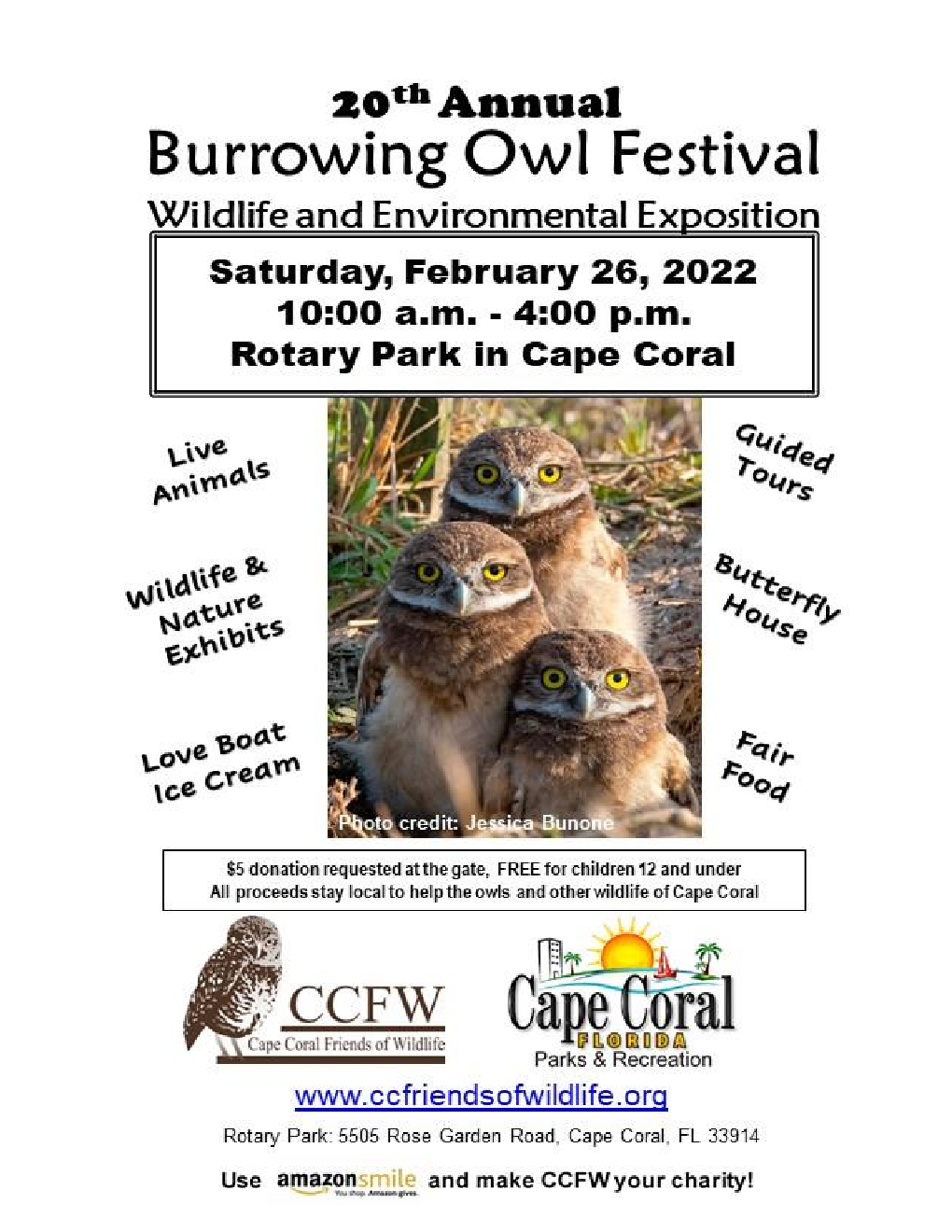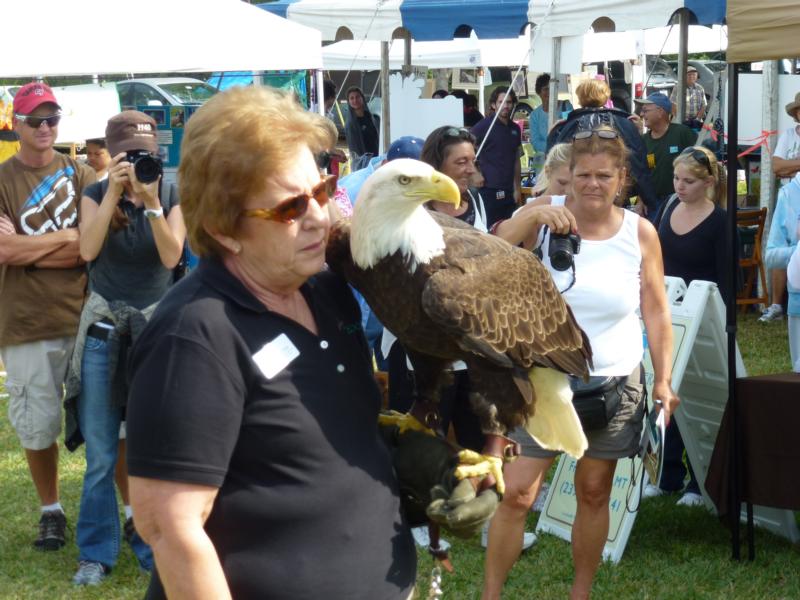 Presentations: Environmental Center
| | | | | |
| --- | --- | --- | --- | --- |
| | Start | End | Duration | Topic |
| | 10:30 | 11:20 |  50 mins | TBD |
| | 11:30 | 12:20 |  50 mins | Cape Coral Burrowing Owls |
| | 12:30 |   1:20 |  50 mins | Coyotes |
| |   1:30 |   2:20 |  50 mins | Bees |
| |   2:30 | 3:20 | 50 mins | Movie - TBD |
Burrowing Owl Habitats in Cape Coral
Number of tours and times may change
| | | | |
| --- | --- | --- | --- |
| Bus | Start | End | Seats |
| Bus A | 10:30 | 11:30 | 42 |
| Bus B | 11:00 | 12:00 | 42 |
| Bus A | 12:00 | 1:00 | 42 |
| Bus B | 12:30 | 1:30 | 42 |
| Bus A | 1:45 | 2:45 | 42 |
| Bus B | 2:15 | 3:15 | 42 |
Food Options
Rotary Club of Cape Coral will be selling beer, hot dogs and bottled water. They are also selling a vegan hot dog.
Love Boat Ice Cream will be selling premium hand made ice cream. They will also have a dairy free option.
Kettle Corn vendor (made with soybean oil is vegetarian)
Hamburgers and Mediterranean Fair.