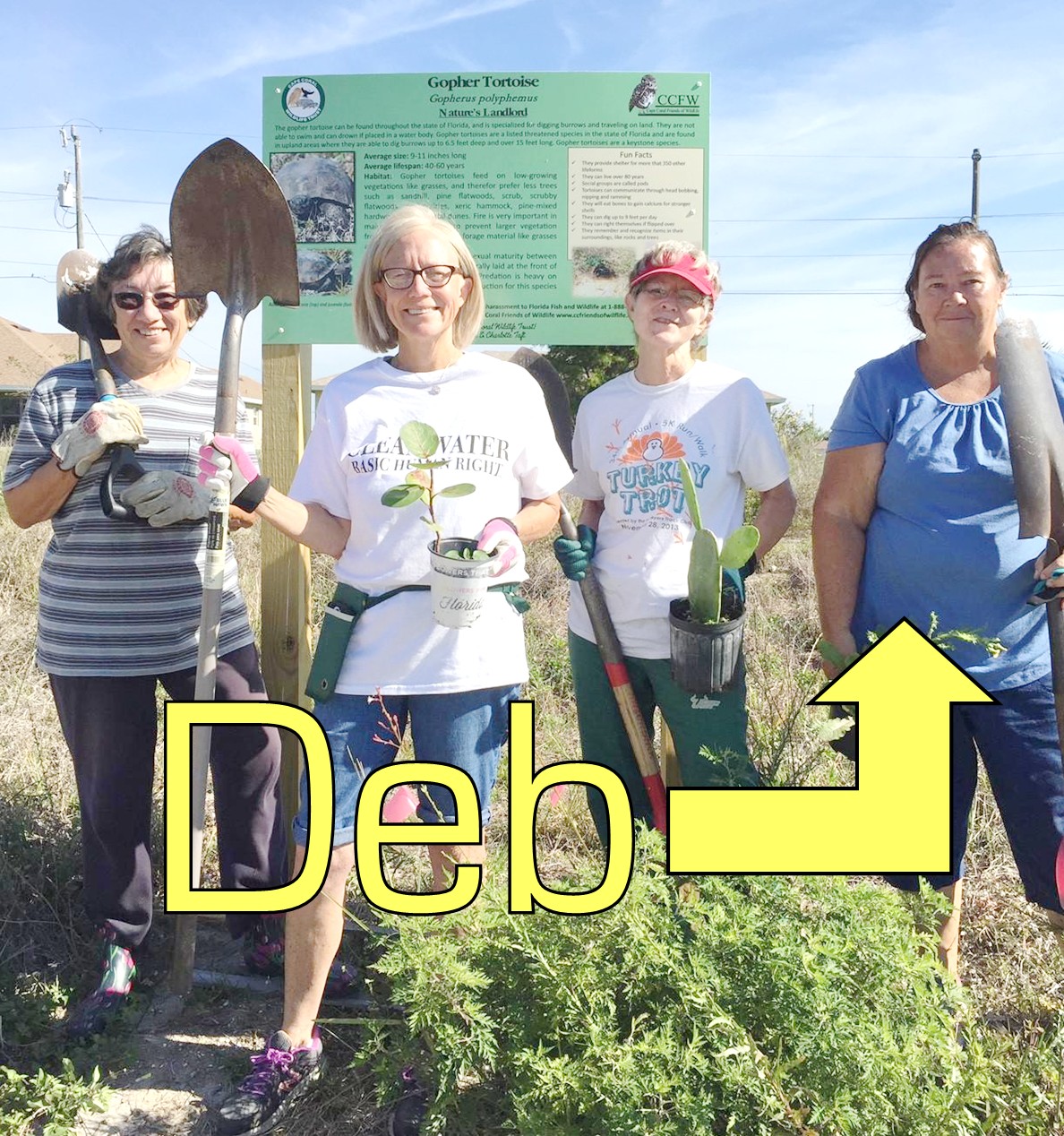 If you have been a CCFW member for several years or visited Rotary Park, I am sure you all have met Deb Spangler. What you may not know about her, are all her contributions and efforts that make a visit to Rotary Park wonderful.
She has been an official Parks and Recreation volunteer for 6 years and a CCFW member for 5 years. She volunteers there 4 days week giving more than 20 hours of her time each week. As a CCFW member she gives Butterfly house tours, maintains the butterfly gardens as well as the butterfly house. She has created 4 additional butterfly gardens around the park building for all to enjoy.
Deb is very knowledgeable about native plants, our red footed tortoises, and of course all the butterflies. She has a wonderful manner when giving tours and instructing kids about our red footed tortoises and butterflies.
She was instrumental in resurrecting the Koi Pond, which is a little-known gem that delights visitors to the park.
During the dry season Deb lugs around the long garden hoses to make sure all the plants are watered that nurish the butterflies and other park critters. She puts out bird seed and food for the local squirrels.
On Tuesdays she works with the Master Gardeners and hones her knowledge about native plants which she willing shares.